William Buckley, CFE
President, Coffee News® International
Bill was raised on a potato farm in Bridgewater, ME. He and his wife, Sue-Ann have a son and a daughter. His hobbies and interests include antique cars, golf, tennis, tree farming, and numismatics.
Bill holds a Bachelor of Science Degree in Marketing with a minor in Finance, as well as an MBA in Business Administration from the University of Maine. Bill graduated from the School of Banking at Williams College, where he was the recipient of the Norman T. Shepard Award as the top graduate of his class. He also graduated from the Stonier School of Banking at Rutgers University. Bill is a graduate of the National Security Management Course from the National Defense University in Washington, D.C. He completed a 28-year tour at the Maine Air National Guard in Bangor, ME.
Bill is the President of Coffee News® USA, Inc., as well as the owner and President of Manitoba, Inc., the world franchisor for the weekly restaurant publication, Coffee News® and is the majority owner of Coffee News® Printing, LLC. Coffee News® is now recognized as the world's largest franchise publication and the largest restaurant publication with over 700 franchises in 8 countries and has a weekly worldwide readership of nearly 10 million.
Bill is a member of the International Franchise Association (IFA) and the New England Franchise Association. He is a Strategic Alliance partner with Business Network International (BNI), an international business-to-business networking organization. (BNI.com)
Contact Bill today!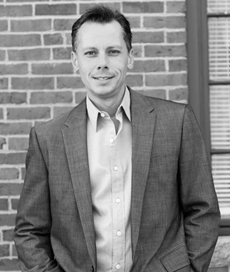 John Buckley
SVP. Coffee News®
As Senior Vice President of Franchise Development for Coffee News®, John manages the franchise selection and approval process, assists in training and development of franchisees, and reporting of critical data related to franchise growth.
John holds a bachelor's degree in Broadcast Journalism and minor in Speech Communications from Keene State, certification in Broadcasting from the New England School of Communications and studied music and business at the University of Maine. He has spent several years in the Direct Response industry and has a background in radio and television broadcasting.
John resides in Portland, Maine and is an active musician and aficionado of classic cars.
Contact John today!
Garrett Guernsey
CFO, Coffee News®
Garrett Guernsey is the Chief Financial Officer of Coffee News® and minority owner of Coffee News® Printing, LLC. His company motto is "It is not what you make, it is what you keep."
Work with Coffee News® began when Garrett was employed by Edwards, Faust & Smith, CPAs, as a staff accountant in 1996. In January 2004, he opened Guernsey Accounting Services and quickly found himself in demand by many of the same clients that he had built strong trusting relationships with. Coffee News® was the first such client that was engaged and, in less than one week, it was very clear that the most important skill that he had honed was building strong business relationships. Clients sought his services because he would not only provide great service but also help educate them and increase their level of understanding of their business.
Garrett is a graduate of the University of Maine, with an Associate Degree in Business Management and is a graduate of Husson University, with a BS Degree in Public Accounting.
Garrett lives in Bangor, ME with his wife Katie and his two daughters, Emma and Abby. He is an avid sports fan. Garrett and Katie are very active in their local Parent-to-Parent group that was developed by parents of children with special needs and the International Rett Syndrome Association.
Garrett can answer questions about Coffee News, Coffee News Printing and business management in general!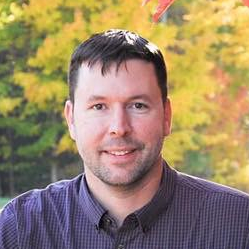 Pete Philbrick, CFE
AVP Franchise Development, Coffee News®
As an Assistant Vice President of Franchise Development for Coffee News®, Pete wears many hats. He works directly with applicants who are interested in the Coffee News® franchise opportunity, interviewing and assisting those qualified applicants through the process of starting their Coffee News® business. From the initial call to ongoing franchisee support, he's with them every step of the way.
Pete is a native of Maine who resides with his wife and two children. He is a graduate of the University of Maine, where he received a BS in Business Administration, with a concentration in Finance. Prior to Coffee News®, he worked in the wireless telecommunication industry. He is an entrepreneur who has owned his own business for the last 15 years. Peter is a 2013 graduate of the Bangor Region Leadership Institute, a one-year program for emerging leaders in the Bangor area.
Pete loves the outdoors and spending time at his family camp in the North Maine Woods. He has a huge passion for music and is a drummer in a local rock band. He also enjoys playing the guitar. Of course, most of his time is spent with wife Betsy, and two children, Nathan and Emily.
Send Pete a message!
Melissa Coombs
Assistant Vice President, Coffee News®
Melissa is the go-to girl! She works with new and tenure publishers on a day to day basis. She also keeps the Office afloat! She has a strong background in customer relationships and service, as well as time management and office management.
Melissa has a BS in Marketing and a Masters in Business Administration from Thomas College. Melissa worked for a financial institution for 5 years and then found her way to a jewelry company as the E-Commerce Manager prior to coming to Coffee News®. She has also been able to utilize her creativity and marketing knowledge with consulting services she has offered in social media for over a decade. Melissa has been certified by Dale Carnegie as well.
Melissa spends most of her time with her husband Shaun, two bonus kids, Haley and Dylan, and her newest edition, her son Lucas. Sightseeing and finding hidden treasures in Maine are a typical Sunday drive for her family. During the school season (or sports season) you will find her on the football field, basketball court or baseball field cheering on her "bonus" kids. When she can, she loves to travel and has been to Spain, Mexico, Aruba, Bahamas, Dominican Republic and many of the states in the U.S.A.
She found Coffee News by chance. After spending 10 years in the jewelry industry, she is now part of the most fun, weekly restaurant publication/franchise in the world! From pearls to paper – who knew!
Melissa loves to chat, shoot her a message anytime!
Candice Daum
Creative Director and Officer of Manitoba Inc, Coffee News® Canada
Candice's role with Coffee News® started at an early age. As the eldest daughter of the Founder, Jean Daum, I guess you could say she was a shoe-in for the job. However, unlike those who apply for a career position Candice had to use a backdoor approach to prove her place and purpose within the company.
Her work with Coffee News® first started at the age of 16 as a delivery driver. After a couple of years, like most young adults, Candice wanted to branch out on her own. She received her photography certificate in 1990 and went on to work as a lab manager for 10+ years. During this time, she also obtained a BSc. in Biology. Her love for animals helped her choose this field but halfway there was an abrupt change in her chosen discipline. She couldn't bring herself to research on live animals. Microbiology was the answer!… Since it was much easier to kill bacteria. After graduation, Candice landed a position at a prestigious Canadian pharmaceutical company as a quality control microbiologist.
Then in 2001, Coffee News® called her back.
Always wanting to lend a hand, Candice started selling franchises for her mother in her 'spare time'. Well, that proved to be a bigger job than it was made out to be so Candice eventually left her career and dedicated her life to Coffee News®.
Candice's efforts today shine brightest as the historian for Coffee News®. With the passing of her mother Jean in 2007, the importance to continue her mother's legacy has become her life-long vision. Candice has found her place. She is the story-teller of the prequel to Coffee News®, its birth, and all the ups and downs along the way. Couple this with her diverse background in science and art, Candice has a unique ability to see both sides of almost any situation making her the perfect voice for her family of franchisees.
Candice has two younger siblings, Jim and Leslie (Leslie also works at the Canadian Head Office), and one son, Aidan, who is the pride and joy of her life. All still reside in Winnipeg, the birthplace of Coffee News®, where the longest-running editions continue to be published. In 2013, Candice took up her love of photography again and is now an award-winning, Accredited Member of the Professional Photographers of Canada. Photographing animals of course.
To reach Candice just click here!
Leslie Daum
Publisher Relations, Coffee News® Canada
Leslie Daum followed in her mother's footsteps by publishing her first Coffee News® edition in Selkirk, MB in May 2004. After going to her first Coffee News® Conference, the excitement of being a Coffee News® publisher took effect immediately. Having nowhere for Jean to see that brown piece of paper when she moved to East Selkirk, she soon enjoyed the Coffee News® in her local restaurants. 15 years later, Leslie now publishes 2 editions in the Interlake Region while working part-time at the Canadian Head Office as Director of Publisher Relations.
Send Leslie any questions you may have!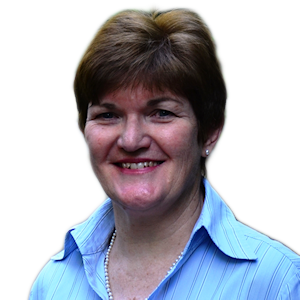 Patricia Hardy
Head Licensee, Coffee News® South Africa
Trish bought her first franchise in Durban in 2007 and later acquired three other Editions in the Greater Durban area.
Trish took over the SA head office in 2013. Coffee News® is slowly becoming better known countrywide and is expanding into new territories, including Mauritius.
Coffee News® is Trish's first business venture. She trained in secretarial skills after school, and over the next 30 years held down various admin jobs, with a little sales experience.
She took many courses to upskill herself for Coffee News®, including sales, social media, presentation skills, and various others, and every day is a new learning experience.
Ask Trish anything about South Africa and starting a franchise there!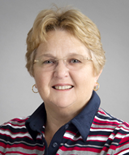 Helen Fisher
Head Licensee, Coffee News® New Zealand
Helen was the first person to purchase a Coffee News® franchise in New Zealand in 2001 and within two years she was operating five successful publications and had acquired the New Zealand Master Franchise. Today she still manages her local franchise as well as the head office where she oversees 30+ franchises. Prior to joining Coffee News®, Helen specialized in small business administration and management.
Send Helen any questions you may have about starting a franchise in New Zealand!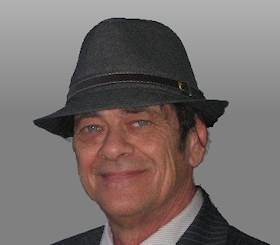 Wayne Browning
Webmaster & Publisher Support, Coffee News®
Education:
Dawson College – Communications program
Concordia University – PMAC accreditation
Wayne's first 15 years in business saw him forge a career in OEM manufacturing systems management, with companies like Vapor Corporation (Transportation), Pamco Manufacturing and Orion Manufacturing. All were players in the customized packaging equipment sector. During this time and by attending Concordia University Wayne received his PMAC certificate. His first computer was a mainframe back in 1980.
Chief Accomplishments: Development of internal Manufacturing Systems. Helped implement the first J.I.T. (just in time) material flow and costing system.
It was also during this time that the internet was beginning to be used by many of our suppliers and vendors. Wayne helped in the development of online portals for vendor communications.
In 1995 with hands-on experience on a corporate access level to the early internet, Wayne began an online publishing company.
In late 1995 Jean Daum, the founder of Coffee News® and a friend of Wayne's at the time sought Wayne out to help establish her online presence. At the time Coffee News® was still a "start-up" project with the franchise in Canada and the USA. As Wayne will tell you, "It's been truly an amazing journey!"