How it all Began: Coffee News® and its role in Advertising History
"Coffee News® is food for thought, as our readers dine. It's like a breath of fresh air for those who are tired of hearing only the bad news." —Jean Daum, Founder, Coffee News®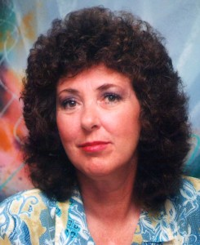 In 1988, Jean Daum of Winnipeg, Manitoba, Canada placed a lunch order at her favorite café. As she waited for her food, she found herself reading the nutritional information on a sugar packet. She thought, "Restaurants should give patrons something quick to read while they wait". At the same time, local businesses were struggling to find affordable options to advertise and market their goods and services. Jean's background in advertising, and passion to help her community, led her to design a restaurant publication as fun and addictive as sugar, but much more nourishing for both readers and local business owners. After many months of research, Coffee News® was born!
The success of Coffee News® exceeded her wildest dreams. It's rapid popularity and success inspired Jean to franchise her business model providing opportunities for others to become part of this exciting publication.
Coffee News® Makes History!
In the mid 90's, Coffee News®  expanded internationally with Bill Buckley, it's first U.S. franchisee. Bill quickly saw the incredible potential of this business idea and knew it would spread throughout the U.S. and around the world. Bill ran the U.S. franchise headquarters from Bangor, Maine, while helping Jean to build out a robust training and support system for its franchisees. When Jean passed away in 2007, Bill acquired the international operations while Jean's daughter, Candice Daum, assumed the leadership of Coffee News® Canada.
Today there are over 600 franchises in 8 countries worldwide making Coffee News® the largest weekly restaurant publication in the world. Forbes named Coffee News® one of its "Top 20 Franchises to Start."
Entrepreneur Magazine ranks Coffee News® as the #1 Print Advertising Franchise.